Nadia Shpachenko

Concert Pianist

Associate Professor of Music
Cal Poly Pomona University
Adjunct Professor of Music
Claremont Graduate University

DMA, University of Southern California

email: nadia@ullanta.com
Biography
Described by critics as a "truly inspiring and brilliant pianist...spellbinding in sensitivity and mastery of technique,"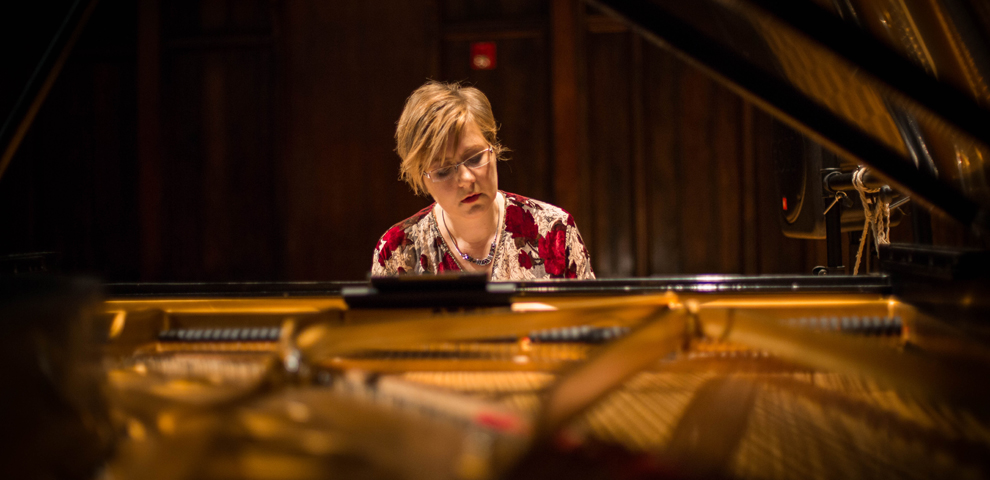 Nadia Shpachenko-Gottesman is best known for her irrepressible drive for excellence. Whether painting a wall, teaching a student, collaborating with other musicians, or interpreting new compositions, she won't stop until every spark of potential has roared into flame. While this leads to her uniquely soulful interpretations of baroque, classical, and romantic music, Nadia directs a great deal of her energy at contemporary music, whose fresh ideas are most in need of deep and thoughtful interpretation. Her skill, imagination, and dedication allow her not only to perform these technically challenging pieces, but to bring out the emotion and nuance that is often lost in their novel structures, textures, and sound production techniques. Nadia's process of extensive research in preparing pieces for performance has led also to a series of lecture-recitals that relate artistic and philosophical developments with musical ones, and explore the new ways in which composers and performers interact in today's networked world.
Nadia's extensive performances across North America, Europe and Asia include solo recitals at Carnegie Hall, Concertgebouw, and the Los Angeles County Museum of Art, a tour of Mexico with Orquesta de Baja California, and performances with the Kharkov Philharmonic and the Ukrainian National Symphony Orchestras. As a distinguished chamber musician, Nadia frequently collaborates with prominent artists, most recently including Emanuel Borok, Martin Chalifour, Justin DeHart, Kevin Fitz-Gerald, Maja Jasper, Genevieve Lee, Timothy Loo, Jerome Lowenthal, Marek Szpakiewicz, Nick Terry, and the Lyris Quartet. An enthusiastic promoter of contemporary music, she has been chosen to give world and national premieres of numerous piano, string piano and toy piano works by composers such as Elliott Carter, George Crumb, Matthew Elgart, Tom Flaherty, Annie Gosfield, Yuri Ishchenko, Vera Ivanova, Leon Kirchner, Amy Beth Kirsten, Dave Kopplin, Hannah Lash, James Matheson, Harold Meltzer, Adam Schoenberg, Lewis Spratlan, Diego Vega, Iannis Xenakis, Peter Yates, and others. Described as "heroic" (Music Web International), "exceptional" (Textura Magazine), "memorable" (New Classic LA), and "a new favorite" (Pictures on Silence), her World Premieres CD Woman at the New Piano: American Music of 2013 was released worldwide on the Reference Recordings label in November 2014, featuring four solo and two duet compositions (with pianist Genevieve Feiwen Lee) by Tom Flaherty, James Matheson, Adam Schoenberg, and Peter Yates. Nadia is currently touring her Woman at the New Piano program across the United States. With more than 35 performances to date, upcoming performances include Bargemusic in New York and Piano Spheres in Los Angeles.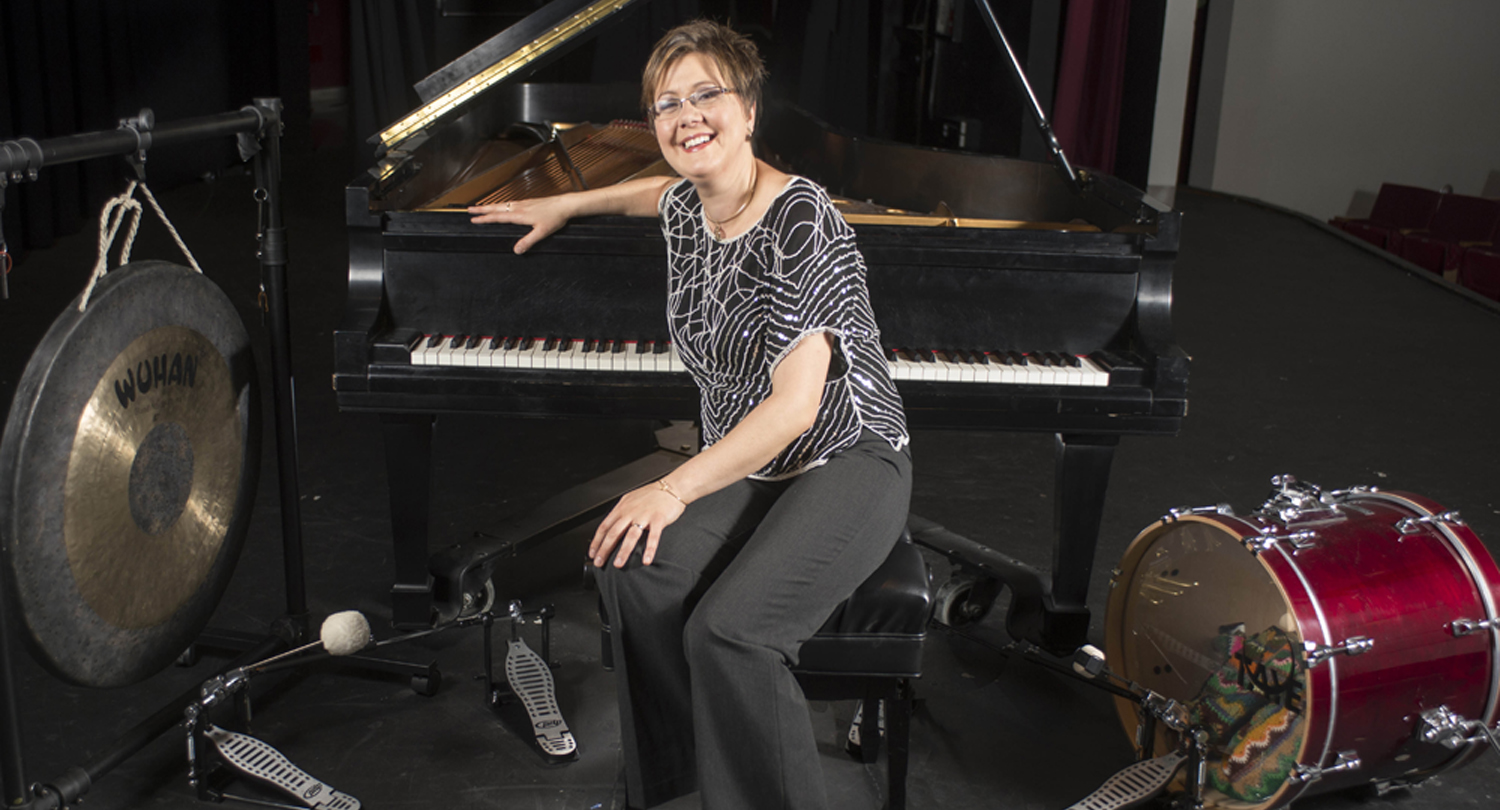 Nadia Shpachenko is currently on the faculties of California State Polytechnic University, Pomona and Claremont Graduate University. In addition, she has recently served as visiting faculty at Pomona College, guest lecturer at the California Institute of the Arts, Artist in Residence at the University of Nevada Las Vegas and the University of South Carolina, and piano faculty at the Sarasota and Montecito International Music Festivals. Winner of more than a dozen piano competitions, she frequently gives master classes and presents contemporary music workshops in conservatories and universities worldwide. Nadia completed her DMA and MM degrees at the University of Southern California, where she was awarded the title of Outstanding Graduate. Her principal teachers included John Perry, Victor Rosenbaum, and Victor Derevianko. Nadia Shpachenko is a Steinway Artist.