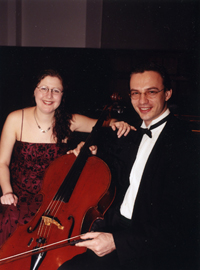 CD's available! Click here!


Upcoming Concerts (email starlings@ullanta.com for details):

August 6, 2006 at the Los Angeles County Museum of Art's Sundays Live Recital Series, Live Performance Broadcast on KMZT-FM 101.5 K-Mozart Classical Radio Station (Information: www.sundayslive.org), 6 pm
July 9, 2006 at the MacDowell Club of Allied Arts
April 27, 2006 at the United University Church at USC, 8:00 pm
April 26, 2006 at the Azusa Pacific University (Information: www.apu.edu/music), 7:30 pm
More listings soon!


Maintained by Jukumari...
Mail comments!